Facebook Instant Articles – how can you use this for your business promotions?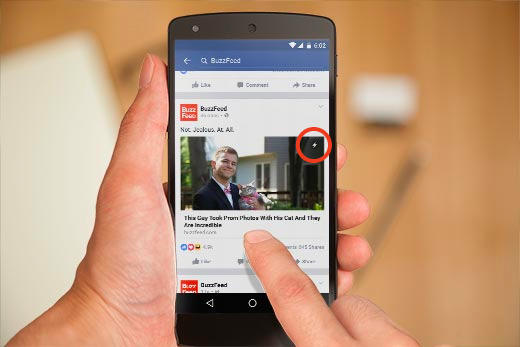 Promoting your business is very important. This is because irrespective of the quality of your products and services or how affordable they are, nobody will patronize you if they don't know about you. This is why it is important to have an online presence through a website and social media towards informing your audience about your product and services. However, as a result of competition on the Internet, this is not going to be enough to give you the type of online presence you require.
Many people often search for information about a problem before following links on the article where they found the solution and end up patronizing the company that put up the article. As a result, it is now common for companies to have a blog as well as post articles on other websites, especially high ranking websites on search engines. This way, when people search for any information relating to their niche, their article comes up. The person could now go through the article and subsequently visit their site. In a significant number of times, such visits often end up with the individual patronizing the website and becoming a loyal customer.
Facebook is among the top 10 visited websites in the world. The implication is that any website linked to their brand will always have a huge reputation with search engines. Their instant articles feature allows you to post articles that you have written about any topic. You could subsequently share the articles with your friends on Facebook. As your friends like, comment or react to the article, their friends and followers will also be able to see the article. This way, a wide number of people will read the article with some of them further visiting your website and patronizing you.
Why You Should Post Articles on Facebook Instant Articles
The platform is a very fast and responsive one implying that it loads10 times faster than most mobile platforms. Furthermore, on the average, 20 percent of instant articles are read more than articles on other platforms, with about 70 percent of those who have read the article reacting to it in one way or the other. One of such reactions includes patronizing you or reaching out to you to ask for more information. You would now have the opportunity to convince the person on patronizing you and be able to follow up. It is also possible to make use of paid ads to promote your article so that those that are not your friends or followers can get to see it and patronize you.
How to Share Articles on Facebook Instant Articles
To share articles on Facebook instant articles, the first thing you need to do is to register on the platform. After registering, you can now start creating and submitting articles on the platform. After submitting, you can start publishing your instant articles on the platform once you have done all corrections for people to start reading.