Tips to Create Viral Videos
Viral videos are a dream for vloggers nowadays because it's the utmost way to acquire recognition and fame. However it isn't peanuts! The instances of viral videos that have mesmerized the people to the core are the ones attributed to the greatest of vloggers.
YouTube has been the only most followed and enlarging platform that serves to millions of vloggers daily. It is the most easiest way, people have encountered to test their fate in vlogging (Video + Blogging).
With a continuous increment in Vloggers day by day at a high pace , it has been a dream of many to make a video that goes viral wildly. Here are 5 pro tips you must carefully follow in order to make a video go viral among the crowd!
Choose the Subject of Your Video Carefully!
It's the most important thing to pay heed to, while making a video. The subject must be chosen on the basis of what public demands the most.
For example; Current Affairs, Academic platforms, Beauty and Care, Health and Lifestyle , Science and Technology are the most sought-after subjects these days.
Making a video on such subjects increase the chances of them going viral. It must be taken in consideration that people seek what they need, hence the video subject must be chosen by entertaining the fact of 'preference'.
The Emotions must Coincide the Genre
Absolutely! Whichever genre has been chosen by the vlogger, it's requisite to deliver emotions in congruence to that. People acknowledge tasks done with passion , tasks that are lively. Hence, in order to bring life to a video and make it vivacious, delivery of proper emotions and actions is very important. For instance, If a person has chosen 'comedy' as his genre, his actions and emotions must be passionate enough to make audience burst out of laughter
Techy Tools to Adorn the Viral videos
Nowadays people use a lot of tools in order to make their videos attractive and impressive.  Use of music piece in the background, use of doodle to signify major points in the video and other tools that help fabricate your video with intricate details would not only make it impressive but enchanting too.
 A Sheer Tint of Entertainment ; A Must
This point must be highly entertained by the vloggers if they really wish to make their next video go viral beyond their wildest of dreams! People are most likely to enjoy a video filled with loads of entertainment.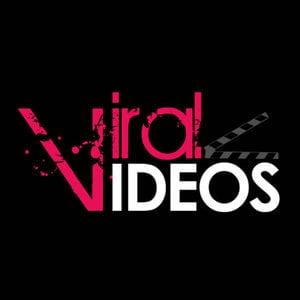 Today when everyone is stuck with their busy schedule, a sort of entertainment destresses them and make them feel relieved.
So make sure you add a sense of entertainment to your video in order to attract more viewers. It can be fewer jokes, music, animation etc.
Encompass Every Detail
This is a major point too. While making a video make sure you cover every detail of the topic you're vlogging on. Most of the times people find it annoying to get incomplete information about the subject they are seeking for. So it's important you don't miss out on anything regarding the subject of your Viral videos, to gain more viewers.